About Strategic
Strategic Oil & Gas Ltd. is an emerging junior oil and gas company based in Calgary, Alberta, Canada. Our primary business is upstream oil and gas exploitation and development.
Strategic is well positioned with the technical expertise and proven management team required to take advantage of the attractive balance of high impact, light oil resource plays we have available.
Our business plan is to:
Achieve strong growth in production volumes, reserves and cash flows through development of our high-impact Muskeg oil play at Marlowe;
Maintain control over our resource base and netbacks through high-working interest ownership in wells and construction and operation of our own processing facilities;
Maintain a disciplined approach to capital spending and a healthy balance sheet;
Realize additional value for our shareholders by maintaining a significant undeveloped land base and opportunity inventory, including potentially de-risking other productive oil formations at Marlowe.
2012
2,100 BOED;
Discover Muskeg Resource;
Acquire Infrastructure
2013
3,200 BOED;
Expand Infrastructure;
Delineate Muskeg
2014
3,462 BOED;
Develop Muskeg Play;
Focus on Growth & Profitability
2015
2,509 BOED;
Resource delineated;
Project drill ready
Board of Directors
Thomas Claugus
Chairman
Thomas Claugus is the President and majority shareholder of GMT Capital Corp. (a private investment company) which he founded in 1990. Prior to 1990, he served 17 years in various managerial capacities with Rohm and Haas Company (a publicly traded specialty chemical manufacturer), culminating in his position as Manager for Europe of the Polymers Division of Rohm and Haas.
Thomas graduated with a Bachelor of Chemical Engineering degree, summa cum laude, from Ohio State University in 1973. In 1975, he entered Harvard Business School and graduated with a Master of Business Administration degree, with high distinction, in 1977.
John W. Harkins
Director
John Harkins is a chemical engineer and an independent businessman with over 30 years of diverse international energy experience. He is currently the President and Chief Executive Officer of Greenfields Petroleum Corporation (TSXV: GNF), an independent exploration and production company with assets in Azerbaijan. Previously, he acted as head of business development in Asia for Anadarko from 2001 to 2008, in which capacity John was able to expand Anadarko's exploration positions in Asia. As a senior executive for TransCanada Pipelines Ltd. in the mid 1990's, he established a significant and successful midstream business in Latin America. He played a prominent role in the establishment of some of the first private gas pipelines and a power project in Mexico, a liquids extraction facility in Venezuela and major oil and gas pipelines in Colombia. John has been involved in successfully closing structured financing for energy projects with banks, multilaterals and other financial institutions.
Rodger Hawkins
Director
Rodger Hawkins, brings a wealth of experience to Strategic's Board, with over 30 years of experience in audit and accounting with a focus on junior public companies in the resource, technology and resource service sectors. Prior to his retirement from BDO in early 2007, Rodger was the Managing Partner of the Calgary office of BDO Canada LLP. He is presently a business consultant and sits on the Board of Matrrix Energy Technologies Inc.
Jim Riddell
Director
Jim Riddell is the President and Chief Executive Officer of Paramount Resources Ltd. and has been a director of Paramount since 2000. Jim is also a director of Big Rock Brewery Inc. and a director of Marquee Energy Ltd. He graduated from Arizona State University with a Bachelor of Science degree in Geology and from the University of Alberta with a Master of Science degree in Geology and is a member of the Canadian Society of Petroleum Geologists and the American Association of Petroleum Geologists.
D. Richard Skeith
Director
Rick Skeith is a partner at Dentons Canada LLP practising in the securities area. He has been a director or officer of numerous public companies in various industries, including oil and gas, oil services, mining, real estate and biomedical. Rick currently sits on the board of Friday Night Inc., which trades on the Canadian Securities Exchange, and has been a director of Strategic since 2005.
Michael Graham
Director
Michael Graham has more than 30 years of experience in the oil and natural gas business. Most recently he held the position of Executive Vice President & President Canadian Division with EnCana Corporation until February 2012. Michael has held various executive and management positions with Alberta Energy Company, Amber Energy Inc. and EnCana Corporation. Additionally, he has served as a member of the Board of Governors for the Business Council of British Columbia and the Canadian Association of Petroleum Producers. Michael is a graduate of the University of Wyoming with a Bachelor of Science degree in Petroleum Engineering and is a member of APEGGA and the Society of Petroleum Engineers. He is currently the chairman of privately held Saguaro Resources Ltd.
Michael Watzky
Director
Michael Watsky is the co-founder and managing partner of BP Energy Partners ("BP"), where he is responsible for co-managing investment activities, deal sourcing, structuring and executing transactions, and serving as a board member of portfolio companies. Michael has over 20 years of private equity experience in energy sector investments including oil and gas and energy services. Prior to co-founding BP, Michael held senior positions at Matlin Patterson, a private investment firm, and Credit Suisse First Boston, and was a Partner at the Serfimex Group in Mexico City.
Michael began his career as a CPA at KPMG. He received a B.S. in Accounting from the State University of New York- Albany in Albany, New York.
Tony Berthelet, P.Eng., PMP
President & CEO
Executive Management
Tony Berthelet, P.Eng., PMP
President & CEO
Mr. Berthelet brings over 20 years of multi-disciplinary upstream oil and gas experience working in Western Canada and on several international projects. He has extensive asset development experience including secondary and enhanced oil recovery scheme implementation. He has also spent time building corporate growth strategies, implementing operational & organizational efficiencies and growing production and value from light oil plays. He most recently led the revitalization of the Cardium waterflood development for Obsidian Energy Ltd. as Vice President, Development & Operations.  Mr. Berthelet has a Bachelor of Science (Geological Engineering) from the University of Saskatchewan. He is a practicing member of APEGA (Professional Engineer designation) and a Project Management Professional (PMP) with Project Management Institute (PMI). He is an active member of Society of Petroleum Engineers (SPE).
Aaron Thompson, CA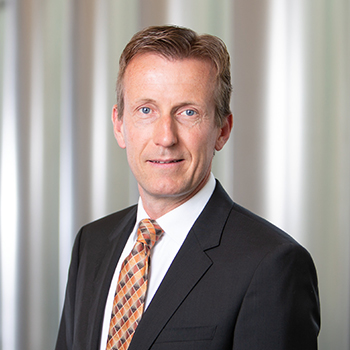 Chief Financial Officer
Mr. Thompson is a Chartered Accountant, and brings more than 16 years of experience in the North American energy industry from a number of public oil and gas companies which include Perpetual Energy, Paramount Resources, Summit Resources, and Apache Canada Corp. where he held various senior accounting and controller positions. His experience includes financial reporting, tax, management, finance and design and implementation of internal control systems. Mr. Thompson graduated in 1996 from the University of Lethbridge with a Bachelor of Management Degree and is a member of the Canadian and Alberta Institutes of Chartered Accountants.
Amanda Reitenbach, P.Eng.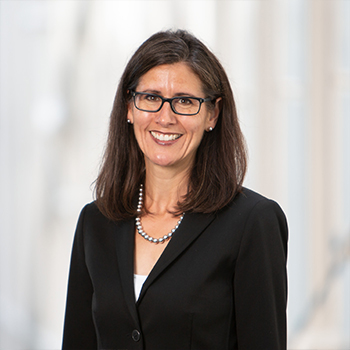 Vice-President, Development and Operations
Ms. Reitenbach has over 20 years of engineering and development experience in the oil & gas industry, primarily in western Canada. She most recently managed a light oil business unit at Obsidian Energy Ltd., where she was successful in building a high performance technical team and delivering significant oil production and value growth. Ms. Reitenbach has a Bachelor of Science (Chemical Engineering) from the University of Calgary and is a practicing member of APEGA (Professional Engineer designation).
Community Relations
Funding requests for all community and stakeholder-related events and activities are due to Strategic no later than October 15 for the following calendar year.